Name
: Crowe Ylisse
Race
: Caelator of Darkness
Age
: 24
Personality
: Crowe is a scholar first, and a soldier second. He has an overwhelming curiosity for knowledge, and is not beneath doing less-than-reputable acts to obtain it. Though focused on the mission given to him by his kingdom, Crowe is not beneath turning a blind eye to cruelty. Confident in his technology, and tactics, Crowe will walk headlong into conflicts that most individuals would have second thoughts about.
Appearance
(Must be described with words but a picture can be added. Be detailed): Armored from head to toe, Crowe is a walking technological wonder. Crowe's armor is specially fitted to his figure, and has the benefit of providing maximum protection with minimal bulkiness. A long, flowing cape accompanies the suit of armor, but can be removed when combat commences.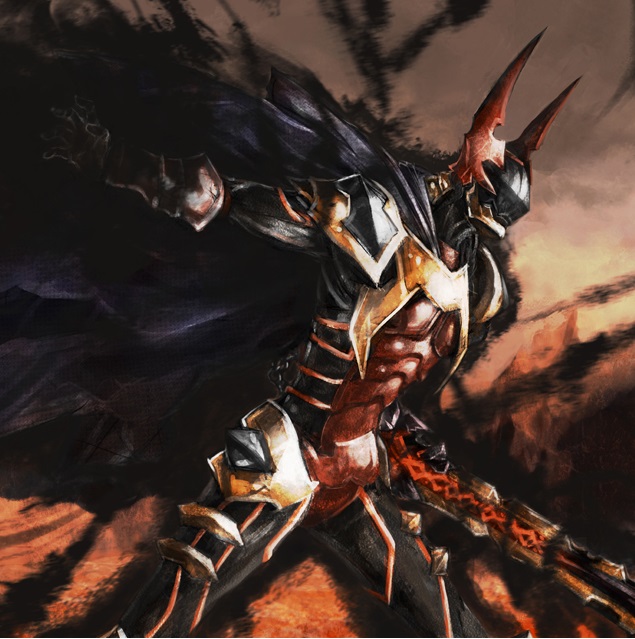 When not donning his helmet, a youthful face can be found underneath. Crowe's beautiful pale skin is the result of prolonged studies indoors at the Scholisticate, and his amber colored eyes are a rare sight. Proudly displayed across the left side of his face, a large scar is a reminder of the hard lessons learned during his combat training. Whilst the right side of Crowe's face is covered by the soft, grey bangs of his hair.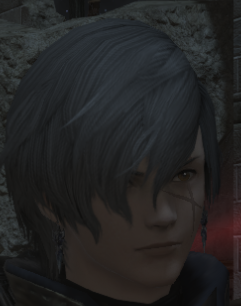 Occupation
(What do you do? Warrior, mercenary, merchant, captain, general, traveler, almost anything!): Wandering explorer, soldier, scholar
Relations
(Who do you know and how?): Being from Giat Perr, Crowe has had no relations with anyone from the surface world. However, he has had scant glimpses of the individual known as "Corren Gray", whom has visited Giat Perr in the past.
Backstory
*: A soldier working alongside the Scholisticate of Technology in Giat Perr, Crowe has been granted permission to make an excursion upon the surface of Bright Ire- a notion that was, until recently, considered taboo. Brought up in the Scholisticate since early childhood, Crowe has studied the world below Giat Perr in great detail. Knowledge, however, is no substitute for experience. More often than not, Crowe finds that what he has learned growing up conflicts with that which he discovers upon his travels. During his travels upon the surface of Bright Ire, Crowe has become a common folk lore story. Tall tales travel from town to town via traders, describing a ghostly figure clad in a full suit of armor- wandering across the land in search of the one who killed him in battle. Of course, each retelling of the story has it's own unique embellishments...
Character theme:
* (Do you have a personal theme music?!):
https://www.youtube.com/watch?v=AicPHOPFZlE
Likes
*:
-Finding new sources of technology
-Maintaining his armor and weaponry
-Listening to singing or soft music
-Discovering different cultures
-Garnering new knowledge
-His mentor, A'shir
-Fights that test his limits
Dislikes
*:
-Fawning onlookers
-Anyone not from Giat Perr
-Getting sand in his equipment
-Those biased towards dark or light
-Traitors
-Demonic entities with perverse agendas
*Optional